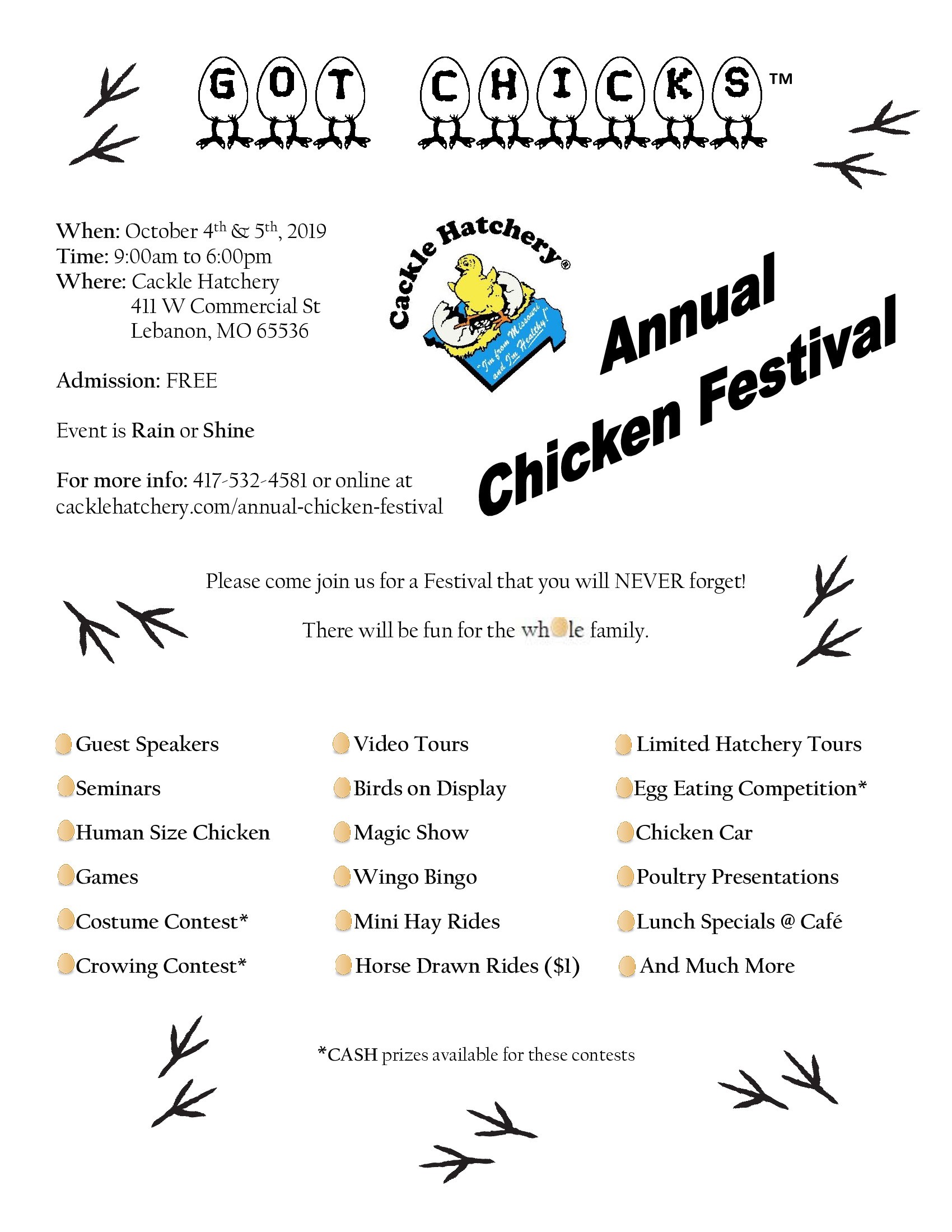 We have 3 contests this year, the Hard Boiled Egg Eating Contest, the Chicken or Poultry Costume Contest and a Clucking, Cackling or Crowing Contest! Sign up at the festival for these events. *Hard Boiled Egg Contest does require a waiver. Find more information below: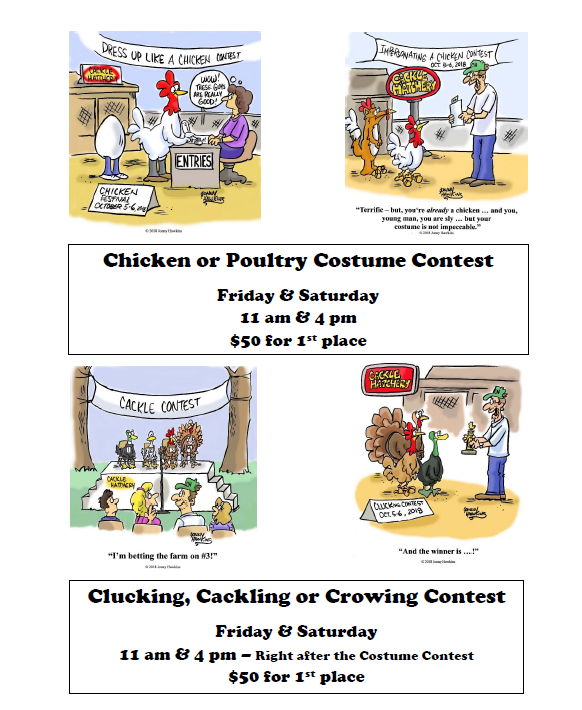 HARD BOILED EGG EATING CONTEST RULES – CLICK HERE
HARD BOILED EGG EATING COMPETITION WAIVER – CLICK HERE
CHICKEN OR POULTRY COSTUME CONTEST / CLUCKING, CACKLING OR CROWING CONTEST- CLICK HERE
Scroll Down for Pictures!
Explore More:
History / About Cackle Hatchery®
Request to Receive Notice of Special Prices or Deals and Discounts by Email