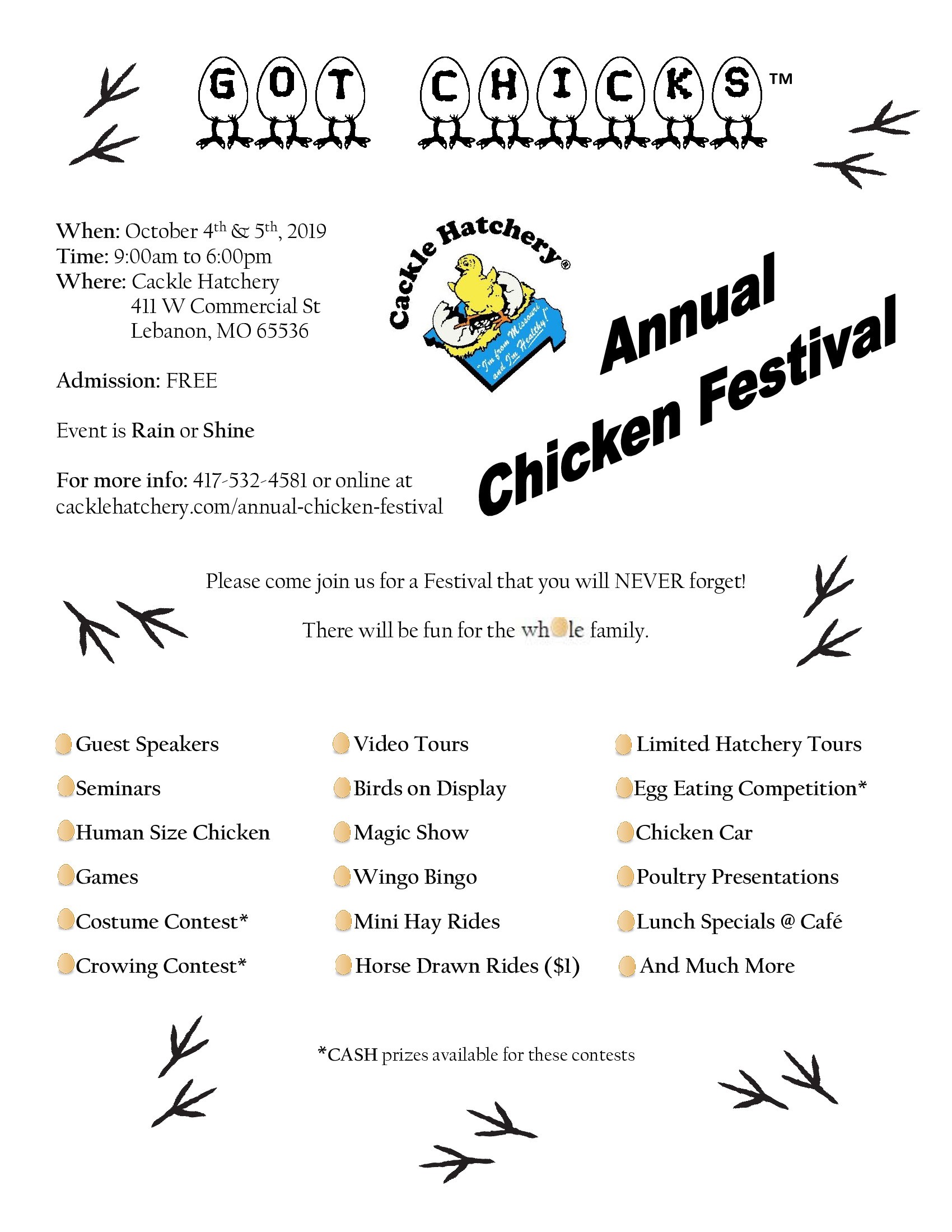 The 2021 chicken festival is cancelled. After much care and consideration, we have decided to postpone the festival once again. This is due to the pandemic and other indirect complications stemming from this. We hope to see bring the chicken festival back in 2022.
There were 3 contests in 2019, the Hard Boiled Egg Eating Contest, the Chicken or Poultry Costume Contest and a Clucking, Cackling or Crowing Contest! Sign up at the festival for these events. *Hard Boiled Egg Contest does require a waiver. Find more information below: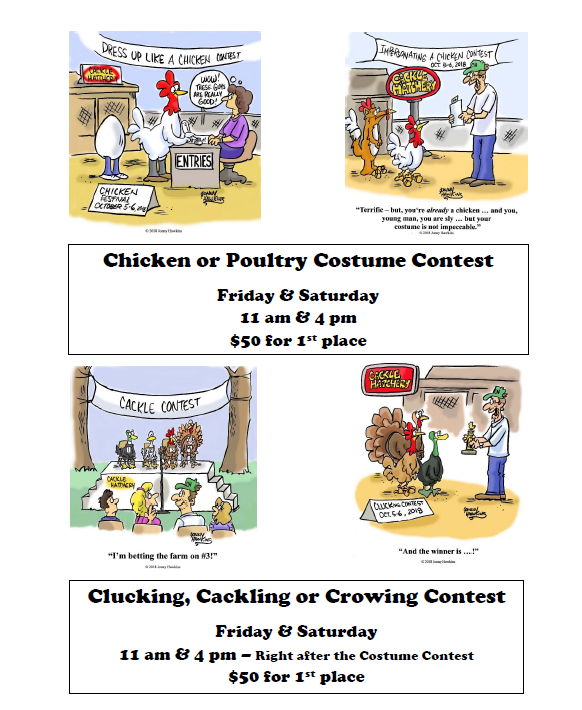 HARD BOILED EGG EATING CONTEST RULES – CLICK HERE
HARD BOILED EGG EATING COMPETITION WAIVER – CLICK HERE
CHICKEN OR POULTRY COSTUME CONTEST / CLUCKING, CACKLING OR CROWING CONTEST- CLICK HERE
Scroll Down for Pictures!
Explore More:
History / About Cackle Hatchery®
Request to Receive Notice of Special Prices or Deals and Discounts by Email