To qualify to be a Wholesale Dealer with Cackle Hatchery:
1. You must own/manage a store where you are reselling the baby chicks.
If you are selling from a farm:
2. You must purchase birds through our retail department and once the season is over, call us to review your account to see if you qualify to be a Wholesale Dealer next year.
We offer our Wholesale Dealers discounted prices on chicks and some supplies. However, DO NOT PLACE ORDERS ONLINE or the price paid will be retail. It will not be considered a wholesale order.
You must fill out a Wholesale Dealer Application (click link below) and return to us along with a copy of your current business license. We will contact you by phone once we have received your application.
If you have any questions about becoming a Wholesale Dealer, please refer to our New Dealer FAQ. If your questions cannot be answered in our FAQ, please contact the Wholesale Department at 417-446-8228.
Printable Wholesale Dealer Application
Print out Sales Sheets for display
Download or print our Chick Care Sheets
Download or print our Cackle's Handling of Poultry Poster (Salmonella Safety)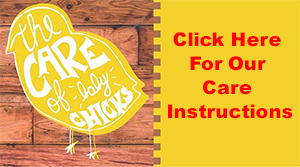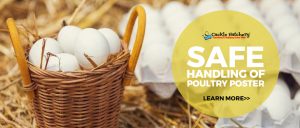 Contact Us to Be a Wholesaler Today!