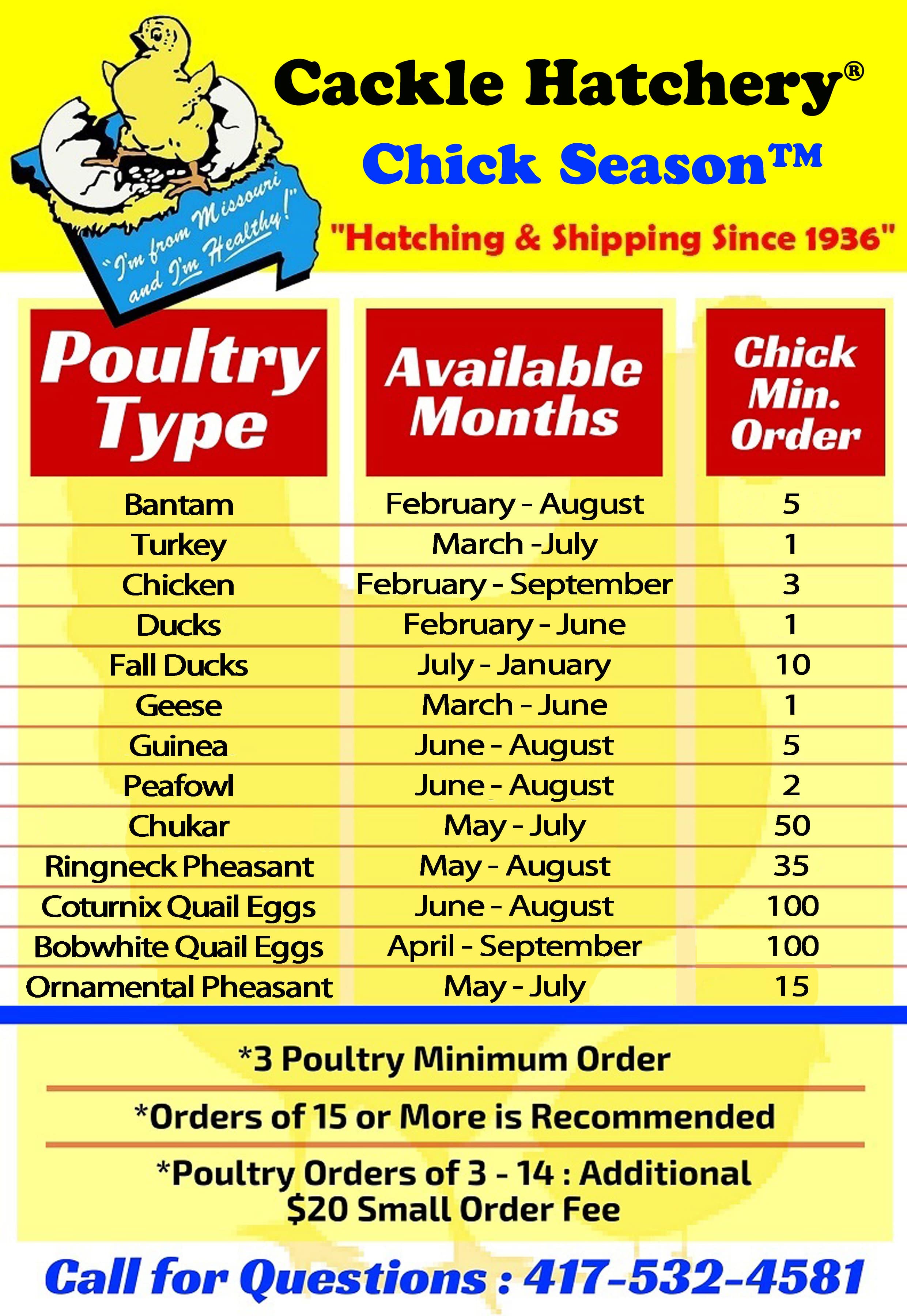 Hatching/Shipping Dates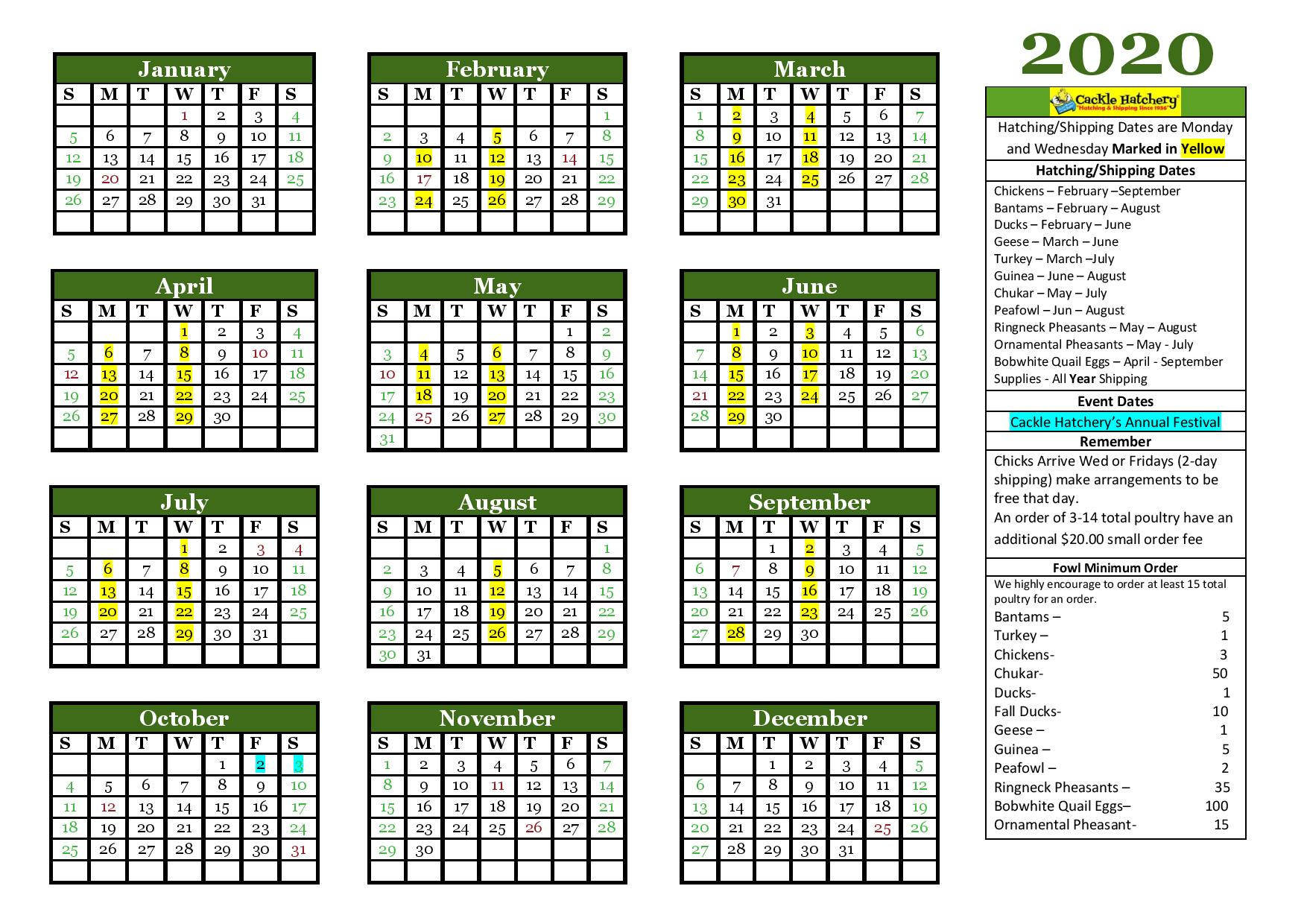 PLEASE NOTE: Availability chart is updated weekly and does not reflect the availability of in-store poultry and does not represent a guarantee of shipping date.
We hatch/ship February - September of each season. See Calendar.
We will book all items on your order to hatch and ship on the same date, when all breeds are availlable. If you would prefer multiple shipments to receive each breed as soon as possible, please place multiple orders separately.
In the checkout process, please indicate in the comment section your desired hatch/ship date with desired month or ASAP.
There is an additional small order fee ($20) charged for orders of only 3-14 poultry. We do not ship less than 3 poultry.