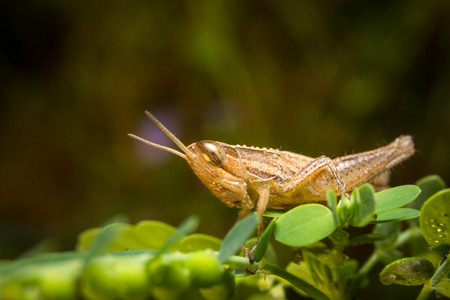 If you've been keeping chickens for any length of time, you may have noticed that they love to gobble up insects in your lawn and garden. In fact, chickens have such an appetite for insects that some organic farmers use them as environmentally-friendly alternatives to pesticides.
In China, government officials are taking this idea one step further by using about 2,200 chickens to control locust populations in the northwest region of Xinjiang. Following an unseasonable warm winter, northern China is expected to experience major locust outbreaks this summer that could affect roughly 2.8 million acres of land. If left unchecked, these locusts could devastate grasslands in the Xinjiang region, which is China's top producer of cotton.
That's why the local animal husbandry bureau is distributing chickens to herdsmen in the region in preparation for peak locust season. Official estimate that each chicken is capable of catching more than 600 locusts per day. This means that in total, the chickens will be able to eat about 1.3 million locusts every day. With the help of their chickens, farmers will be able to minimize the amount of toxic pesticides they use to control locust outbreaks this summer.
If you're concerned about pests invading your lawn this summer, just be sure to give your chickens some extra room to roam. Letting them snack on insects can not only eliminate the need to use pesticides, but also help you save money on feed for your flock!
And that's today's news from the Cackle Coop.