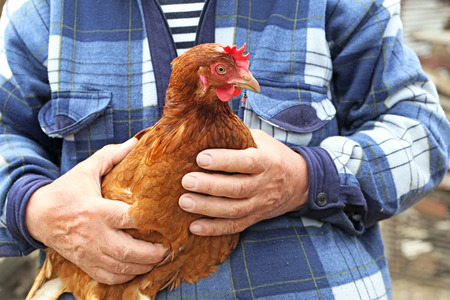 Since they were first domesticated in China roughly 10,000 years ago, Chickens have been kept almost exclusively as livestock, rather than companion animals. Sure, we might appreciate their unique personalities and distinctly comical behaviors, but that's not why we typically raise chickens. For the vast majority of people, it's all about the meat and eggs.
Recently, however, a number of different organizations have begun to recognize the therapeutic potential of chickens as well.
A recent study conducted at the University of Northumbria found that therapy chickens effectively reduced symptoms of depression and loneliness in elderly residents of nursing homes. The study also found that chickens helped the residents – especially males – to become more social. Since the study was published, more assisted living facilities in the U.K. have begun keeping chickens as companions for their residents.
Here in the United States, the Morningside Health Center in Sheboygan, Wisconsin has purchased a small flock of chickens for its elderly residents as well. So far, the chickens have received a warm welcome from the "hensioners" at the facility.
"We have noticed more interaction between some residents," said executive director Kate Khales in an interview with a local news outlet. "We found we have some male residents who will sit there and they'll talk to the staff a lot more about the chickens, they'll make jokes – it was especially useful in getting them to socialize with other people."
Meanwhile, a residential treatment center for adults with psychiatric challenges in Santa Barbara, California has begun treating anxiety and depression with therapy chickens too. Many of the center's residents have taken a liking to the birds, and now enjoy participating in their care.
"I think it has made me more of a kind person," said resident Dion Cherot in regards to his role as a chicken caretaker. "I mean, they're so sweet. It's hard not to treat them well."
In addition to alleviating symptoms of depression, anxiety and loneliness, therapy chickens are also helping these facilities to raise money by providing them with fresh eggs to sell at local markets. It truly is a win-win for the organizations and their residents.
Stay tuned for more updates from the Cackle Coop!