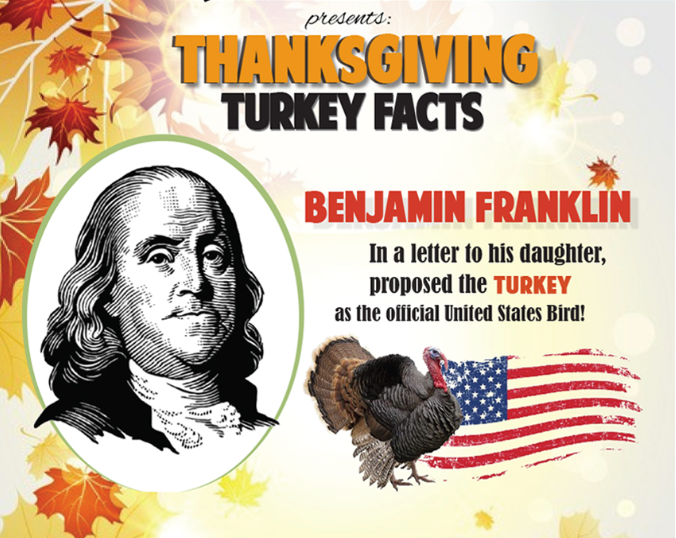 Gobble, gobble! Thanksgiving is tomorrow, which means we're talking turkey! If you're one of the many Americans who will be gathering around the table with distant relatives who come around just a few times each year, you know that conversation doesn't always flow easily.
Looking to avoid topics such as politics, your love life, and when you're going to start having children? Distract your family with interesting Thanksgiving turkey facts instead! We have you covered with a few quick facts to get you started.
Check out our infographic below, and from all of us here at Cackle Hatchery, we hope you have a very Happy Thanksgiving!