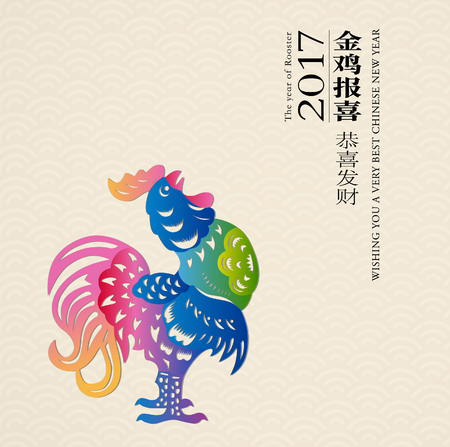 Folks, we've officially entered the Year of the Rooster, so Cackle Hatchery went on a hunt to figure out what that really means for 2017. According to the Chinese lunar calendar, there are five types of rooster combinations, and animal signs must also coincide with one of five elements (fire, wood, water, earth, metal) that will then shape the astrology of the year.
So who are the lucky winners? Fire roosters! People born in both 1957 and 2017 fall under this category, and are said to be trustworthy, maintain a strong sense of timekeeping and work responsibilities. In a combination that only comes about once every 60 years in Chinese astrology, fire roosters are thought to be "popular, talkative and loyal," albeit a little more on the sensitive side.
But famous roosters like Hans Zimmer, Jennifer Lopez and Britney Spears should know that according to Chinese horoscopes, the year of a person's birth sign is unfortunately considered to be the most unlucky. With that said, ancient astrologists recommend fire roosters avoid the numbers one, three and nine, as well as the color red.
On the lighter side of things, romantic fortune for roosters is believed to build over the course of 2017, so if you're born during any of these years, be sure to keep on the lookout for that special someone. As for us over here at Cackle Hatchery, evidently, we'll be protected against any unwanted guests—according to Chinese folklore, roosters are thought to be able to exorcise evil spirits. So we should be covered on that front!
And that's today's news from the Cackle Coop.